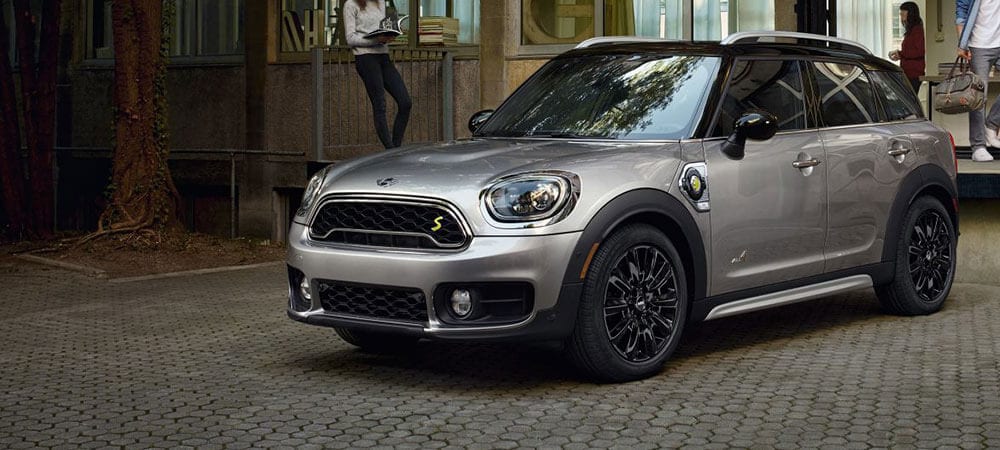 The 2017 MINI Countryman ALL4 may come in a wee package, but it's BIG on safety! Designed from the ground up to integrate safety features to protect you and your passengers from harm during a collision, the MINI Countryman ALL4 also incorporates cutting-edge safety technology to help prevent collisions from happening in the first place.
Comprehensive Airbag Protection
With seven airbags - two front, two side-impact, two ceiling-mounted side-curtain, and one knee airbag - everyone inside the 2017 MINI Countryman ALL4 is well protected during a crash. The airbag system monitors collision severity and can adjust each airbag's inflation rate to provide a precise level of cushioning.
Corner Brake Control
The 2017 MINI Countryman ALL4 features Corner Brake Control (CBC) to improve vehicle stability while changing lanes or cornering at speed. The CBC optimizes braking effects by balancing braking pressure from side-to-side so you can maintain vehicle control during critical maneuvers on the road.
Crash Sensor System
Should an accident occur, your MINI Countryman ALL4 jumps into action. When the airbags are deployed during a collision, the Crash Sensor System automatically unlocks vehicle doors, turns on interior lights as well as the hazard lights, and cuts the fuel pump. Just one more way the 2017 MINI Countryman ALL4 is keeping you well protected.
Ultra-Rigid Body
The 2017 MINI Countryman ALL4 is designed with an extremely strong frame which enhances the handling and suspension of the vehicle, but it also makes the MINI Countryman ALL4 able to withstand incredible crash forces. The flex-free frame also reduces road vibrations from creating cabin noise.
IIHS Safety Tests
The MINI Countryman ALL4's impressive safety isn't simply our opinion, it's been tested and proven by the Insurance Institute for Highway Safety. While this year's model has not yet been rated, we expect similar results. In safety tests conducted by the IIHS, the 2016 MINI Countryman ALL4 earned the top "Good" rating in the moderate- and small-overlap frontal-offset crash tests, in addition to roof-strength, side-impact, and whiplash protection (head restraint) tests.