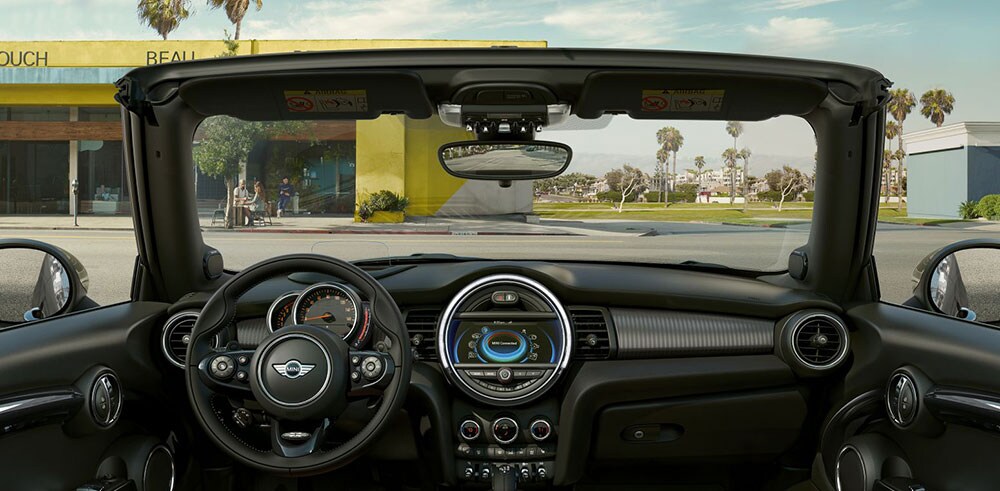 By this point, it's an open secret that the 2017 MINI Convertible provides drivers with a wealth of exciting specs, from awesome safety devices, brilliant technologies, and gorgeous design to a spacious and comfortable interior. But did you know that the new MINI Convertible also boasts some of the best performance features currently on the market? In order to see what we mean, read on, and then be sure to visit our MINI of Reno dealership to experience the all-new MINI Convertible for yourself!
Performance in the MINI
Check out some of the performance specs and features on the new MINI Convertible:
Three Driving Modes - Choose from either Sport, Green, or Mid settings, depending on whether you want to emphasize performance, fuel-efficiency, or a perfect balance between the two.

Dynamic Stability Control - The MINI's Dynamic Stability Control helps ensure that you remain stable on all terrain types and in all weather conditions by automatically applying braking pressure when it deems this necessary.

Performance Suspension - Have you ever wondered why the MINI has a reputation for top-notch handling? Well, the answer is its MacPherson struts in the front and its highly-tuned, multi-link suspension in the back, which augment this car's performance exponentially.

Twinpower Turbo Engines - With its Twinpower Turbo engine, the MINI can churn out huge rates of horsepower while also ensuring excellent torque levels, too.

Six-speed Automatic - Available on the Cooper S trim, the MINI's six-speed Steptronic automatic transmission system amps up performance but also includes F1-style paddle shifters, too, to give you a rawer, more visceral drive.
Explore the MINI Convertible!
Here's the thing: if you want to explore the all-new MINI Convertible, you can do so by visiting our MINI of Reno dealership yourself and taking it out on the road. In order to get in touch, just complete and submit to us this easy-to-use online form, and we promise to reach out to you as soon as we can. And while you're at it, be sure to check out our financing options, too. So don't delay - come on down to MINI of Reno before it's too late to experience the MINI Convertible in the flesh!