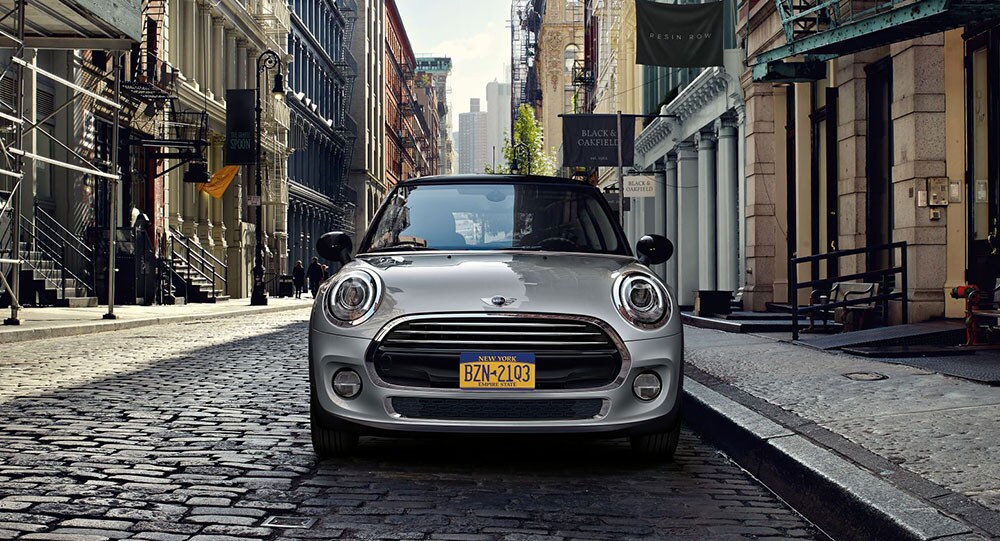 Drivers across the state are excited about the new MINI Hardtop 4 Door, which in addition to providing you with a host of performance, safety, and technology features also sports one of the most stunning exterior designs around. To keep things as simple as possible, we'll just focus on exterior features here. But be sure to pay MINI of Reno a visit as soon as you can to check out our inventory and experience the complete range of specs in the new MINI Hardtop 4 Door.
It's All in the Details
So what exactly are you going to get with the MINI Hardtop 4 Door exterior? Read on for a taste of what you'll get when you come in to purchase this MINI model:
Contrasting Roof and Mirrors: First of all, the MINI Hardtop 4 Door features a range of customization options, allowing you to choose from a broad spectrum of colors. But that's not all - you'll also be able to opt for different colors for both the roof and mirrors and the main body on the MINI vehicle, giving you a little extra control over this car's design.
Four Doors: What's more, the new MINI Hardtop 4 Door makes entry and exit as easy as can be. Unlike its two-door brethren, the MINI 4 door provides - you guessed it! - four doors to let you avoid the hassle of trying to squeeze everybody in and out.
Gorgeous Design: Likewise, you can expect that classic MINI look, which combines compactness with a sturdy and utterly distinctive frame.
Beautiful Wheel Design: Finally, the new MINI Hardtop 4 Door also features some stunning wheel designs, making this car a real eye-catcher while also ensuring strong performance on the road as well.
Explore the 4 Door FOr Yourself at MINI of Reno
Best of all, you can explore the new MINI 4 Door Hardtop for yourself at MINI of Reno today. Resolve any lingering questions and schedule your visit using this contact form. We look forward to making your acquaintance at MINI of Reno soon!